Dear chocolate lover, welcome to the easiest hot chocolate recipe you'll ever see!
I don't know about you, but I'm a chocolate addict. To say, when I was little, I used to put so much cocoa powder in my hot chocolate, that you could wonder if I even put milk with it hahah!

Since then, I've tested many hot chocolate recipes from the classic cocoa powder and milk to the infamous Italian hot chocolate that requires many specific ingredients. But today, I'm sharing the recipe I'm using all the time for its perfect taste, texture and simplicity of realisation.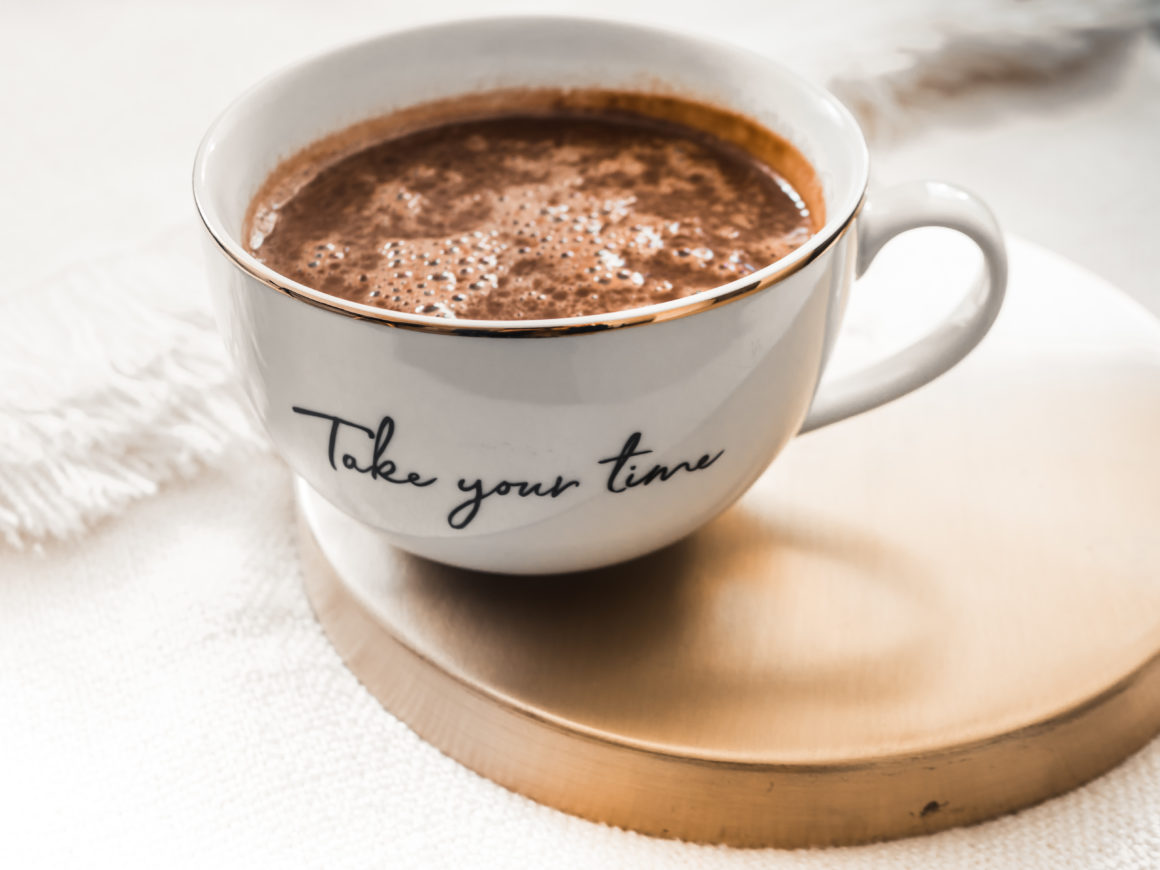 It'll take you about 5 minutes to do it!
What you'll need (1 portion)
25g milk cooking chocolate
25g dark cooking chocolate
300ml oat milk – I'm using plant milk because of my skin (it's better for acne prone skin to avoid dairy products) and from all the plant milks I've tried, this one is the best one for hot chocolate in my opinion. But you're of course free to replace it with cow milk 🙂
How to make it
Break the chocolate into pieces, put it in a casserole pan and cover it with some of the 300ml of milk.
Let it melt on a low heat.
Once the chocolate has melted, add the rest of the milk and increase the temperature, never stop stirring.
Let it simmer and remove it when it starts boiling. – I love my hot chocolate really hot, but if you prefer it colder, feel free to remove it earlier.
That's all! So easy, right?! 🙂
Let me know here or on Instagram if you try this recipe and how much you like it!
Luv,
Pauline