My very first bottle of Gisou Honey Infused Hair Oil has arrived. It's review time!
We all know that the founder of Gisou, the sublime Negin Mirsalehi, is the most perfect ambassador for her brand. However, since I and many of us don't have the same hair quality as she has, I thought it was interesting to share my own experience with this product.
It seems to me that it's been a decade since I wanted to share this review with you. But it's actually just me being impatient – typically me haha. If you remember well, it's only been more than a month that Mathew offered me the so much wanted honey infused hair oil for my birthday.
Since it's not a product I could have judged after having used it once, I took my time to try it correctly and eventually come up with this article that values it at its true value. The first thing I have to say is how much I love the packaging of the bottle itself with its cute pipette – which is very original by the way – and the box in which it's presented; it's neat, girly and also kind of luxurious… I'm in love! (Don't worry, I didn't need a month to judge the packaging haha.) Now, let's get to the product itself!

The smell
The smell is aaaaa-ma-zing! It's strong enough to leave a delicious fragrance on your hair, but subtle enough not to be too much. Moreover, it doesn't smell like if an additional scent was added to it, it seems to be the natural scent of the product, which is very pleasant.
The texture
As much as we're talking about a hair oil, the texture isn't oily at all. It's rather light and not greasy on the hands nor on the hair. Therefore, it doesn't make your hair oily, simply hydrated, which is great!
The benefits
I used the honey infused hair oil in three different ways : before styling my wet hair and as a mask during the night. While using it before styling surely helps protecting the hair from the heat, using the oil after having styled my hair had other great benefits!
The first I noticed is that it leaves my hair smooth and shiny, two effects that stay all day long. The second benefit it has on my hair is that it gives it volume. It's written in the cute little pink booklet sent with the product that the oil can make your hair heavier at the beginning and, consequently, make you lose some volume – I personally didn't experience this at all. And finally, in addition to the volume, I feel like it really helps my hair find its natural curly shape, which is not insignificant!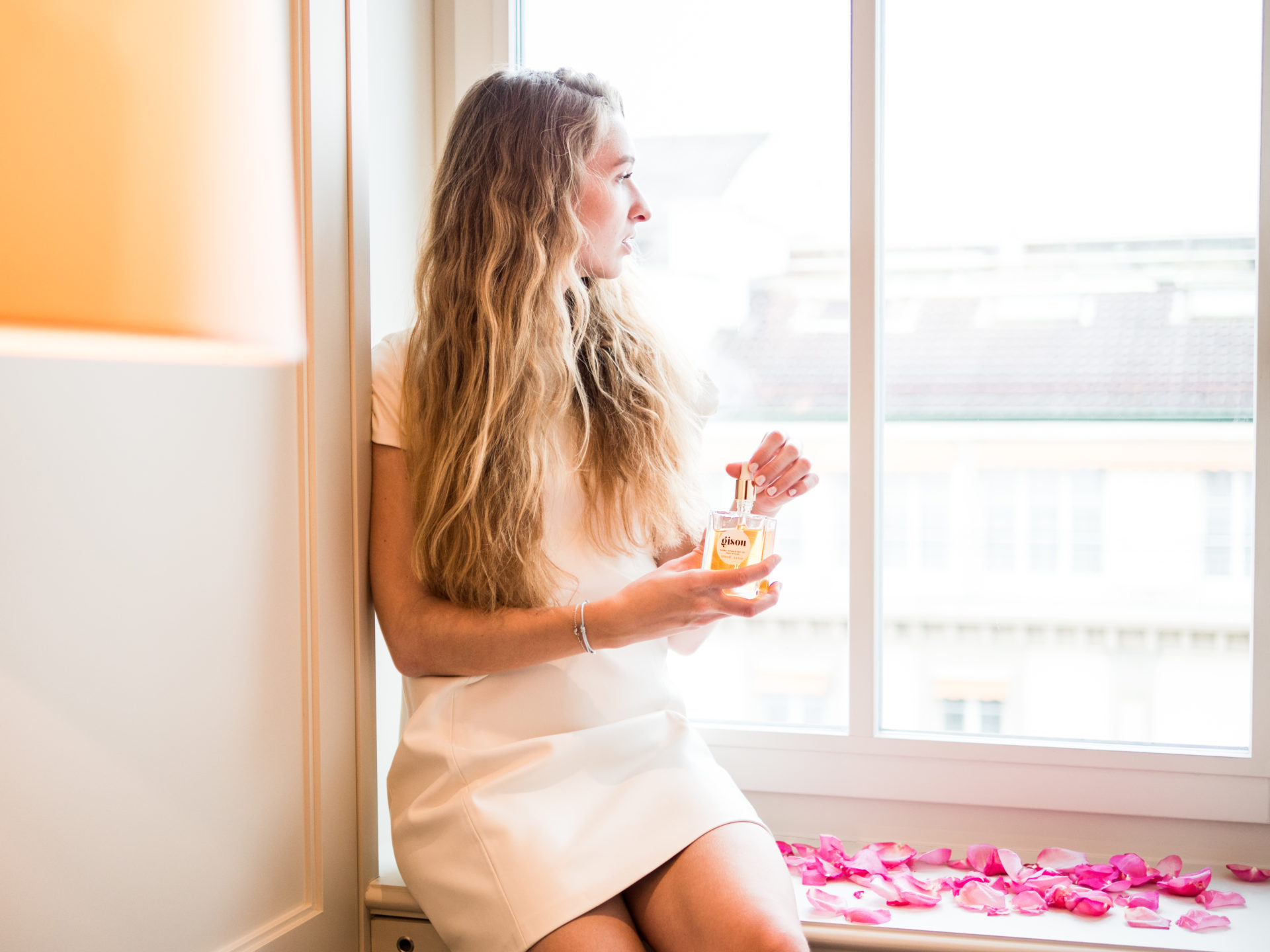 The review comes to an end and I think you'll all have guessed that I'm absolutely in love with this product and I can only recommend it! The only question I'm asking myself now is whether it has other long term effects, but only time will tell!
Love, Pauline