Taking care of curly hair is not complicated as long as you know what products you should use. Let me tell you everything about it and share my routine with you!
I "struggled" a long time before finding the right way to take care of my curls. So much, that I used to always straighten my hair, because I didn't like it curly.
Fortunately, one day, a friend of mine who has curly hair taught me how to style mine. That's when I realised the potential my hair had. From this day on, I tried many products and eventually found some that suit my hair's needs.
The right products
Indeed, curly hair isn't easy and the right products can make a huge difference. Speaking of the right products, whether your hair is straight or curly, I would recommend products that are as natural as possible, meaning they don't contain sulfates, silicones, paragons or mineral oils.
Now, regarding curly hair, the most important is to hydrate. Curly hair has a shape that doesn't allow the natural sebum your scalp produces to moisture your hair the way it should. This is why curly hair is often dry compared to straight hair. Also, less hydration means that your curl will less easily find and keep their natural curly shape.

Let's get to the product now. In order to get all the criteria I was looking for, I looked into brands that are specialised in curly hair. After getting some advice, I decided to try Cantu products. This brand uses natural products such as shea butter and argan oil for and is free of all the ingredients I mentioned above.
I bought the shampoo, conditionner and curling cream and haven't stopped using these since. These products do so much good to my curls – they're hydrated, therefore also bouncy, less frizzy than they used to be and softer. Using these products really made a difference. However, the one that I prefer is the curling cream. It allows my curls to stay in place all day like no other product ever allowed them to! The only negative point I could highlight though, is that if you use too much of it at once, it gives a thick texture to your locks. I don't really like it, this is why I use a small quantity and mix it with a bit of water before applying it to my hair.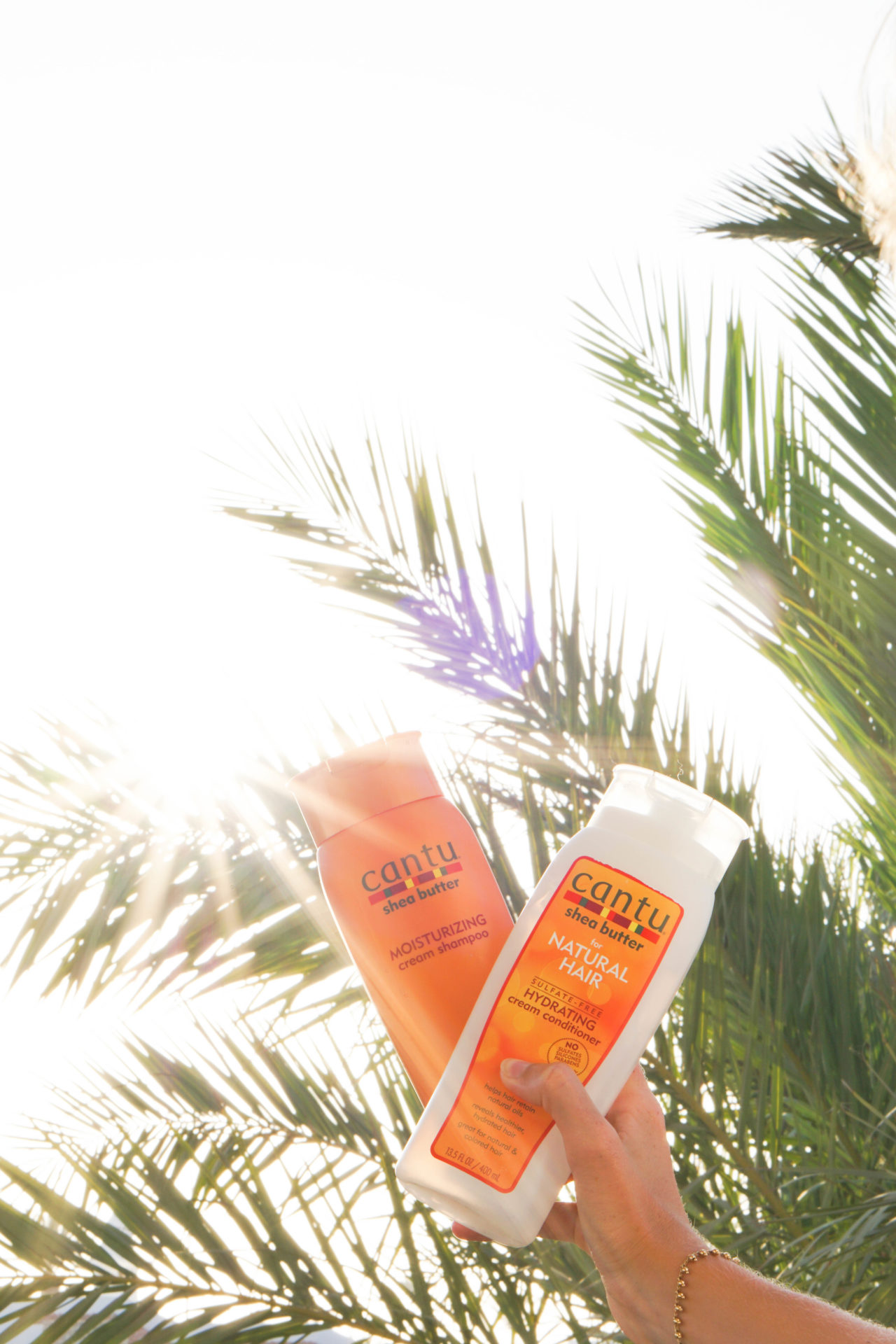 My full curly hair routine
As for the rest of my curly hair care routine, as much as products are a big part of its success, combing and drying are too. I always comb my hair when I still have conditionner on it, doing it from the bottom up, and then rince the product off. When getting out of the shower, I gently dry my hair in a cotton towel from the bottom up, squeezing my hair with both hands.
Then, I put the curling cream on, squeezing from the bottom up, and dry my hair with the hair dryer on which I put the air diffuser nozzle. Do dry, I put my head upside down and dry from bottom up. At the very end, I put the hair dryer on cold to help fix the shape of my hair.
If you have any other tips or info about curls that you want to share with everyone here, don't hesitate to leave it in the comments below, so that we can all enjoy your advice! 😉
Love, Pauline